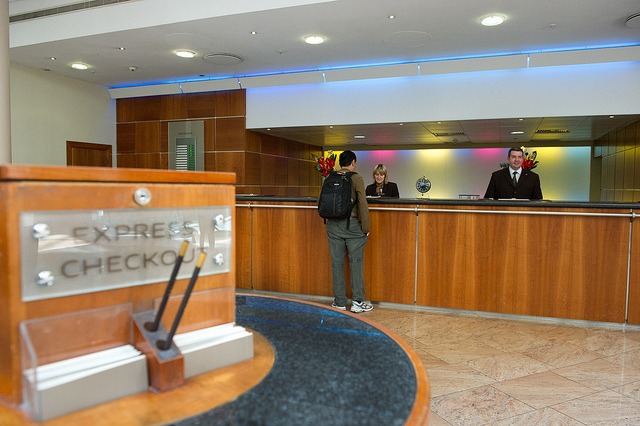 Don't get in my way. Sometimes, that's all you ask from a hotel.
I was talking with a writer this week about a trends piece for business travelers, and she mentioned a conversation she had with Langham Hotels about a certain type of traveler Langham calls the IGI  or "I got it" guest. This traveler is highly experienced, knows what they're doing and doesn't want the hotel to slow them down. For certain trips, I am definitely an IGI (could this be the Myers-Briggs of travel?), and there are some crucial touchpoints when I'm in IGI mode.
Check-in:
Don't make me wait in line and please, please, please don't insist on carrying my bag to my room. Do offer online check-in and have flexible staffing at the front desk. Plus, a pet peeve of mine: If you have a dedicated line for loyalty program members, actually staff it (or remove the sign).
Wi-Fi:
Don't make me pay, don't make me log in every day, and don't disconnect me. Do make Wi-Fi free, fast and seamless. This affects my opinion of the hotel as much as anything.
Breakfast:
Don't make me sit for an hour-long meal. Do offer options for a quick breakfast. I'd love a place in the lobby where I can stop after my run and pick up some oatmeal or a hard-boiled egg, fruit and tea. Or add a self-serve or buffet option in the restaurant, so I can control the length of time my breakfast will take.
Parking:
Don't make me wait 15 minutes while you disappear and hunt for my rental car. Do offer self-park. Or ramp up your valet services so I receive my car in a timely manner. At the very least, let me know how long it will take. What happens outside the hotel affects my review just as much as what happens in my room.
The very smartest hotels, like Langham, are thinking about where they can add value to IGI travelers without slowing them down. Those are the offerings that surprise and delight, the little touches that matter to me. Are you an IGI? Which hotel brands "get it" that you've "got it"?