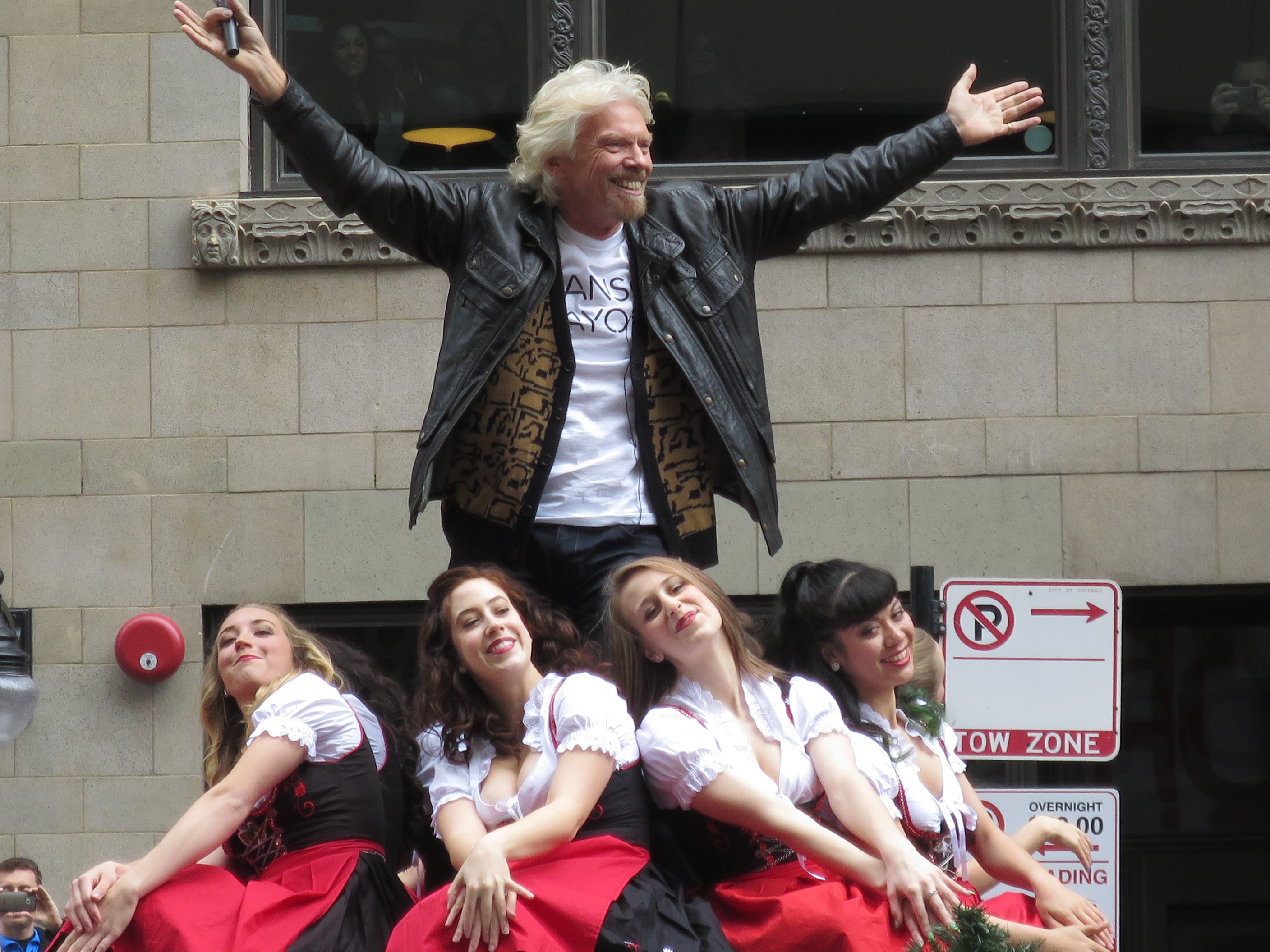 How important is fun to your hotel stay? Yesterday I attended the much-anticipated opening of the first Virgin Hotel, in Chicago, and the operative word for both the event and the property is fun. As you would expect from any Virgin brand, cheekiness abounds and the unexpected is expected.
Design rules, from the lobby–where the large art piece facing the elevators is actually a video collage–to the halls–where you might see a life-size, white porcelain dog chained to a red wall–to the room–where the minibar is a bright red retro fridge. Technology comes a close second, with an app that enables you to control everything in the room from your phone, and Wi-Fi is fast and FREE! (Plus, an added bonus that addresses one of my pet peeves: no need to log in as a guest!)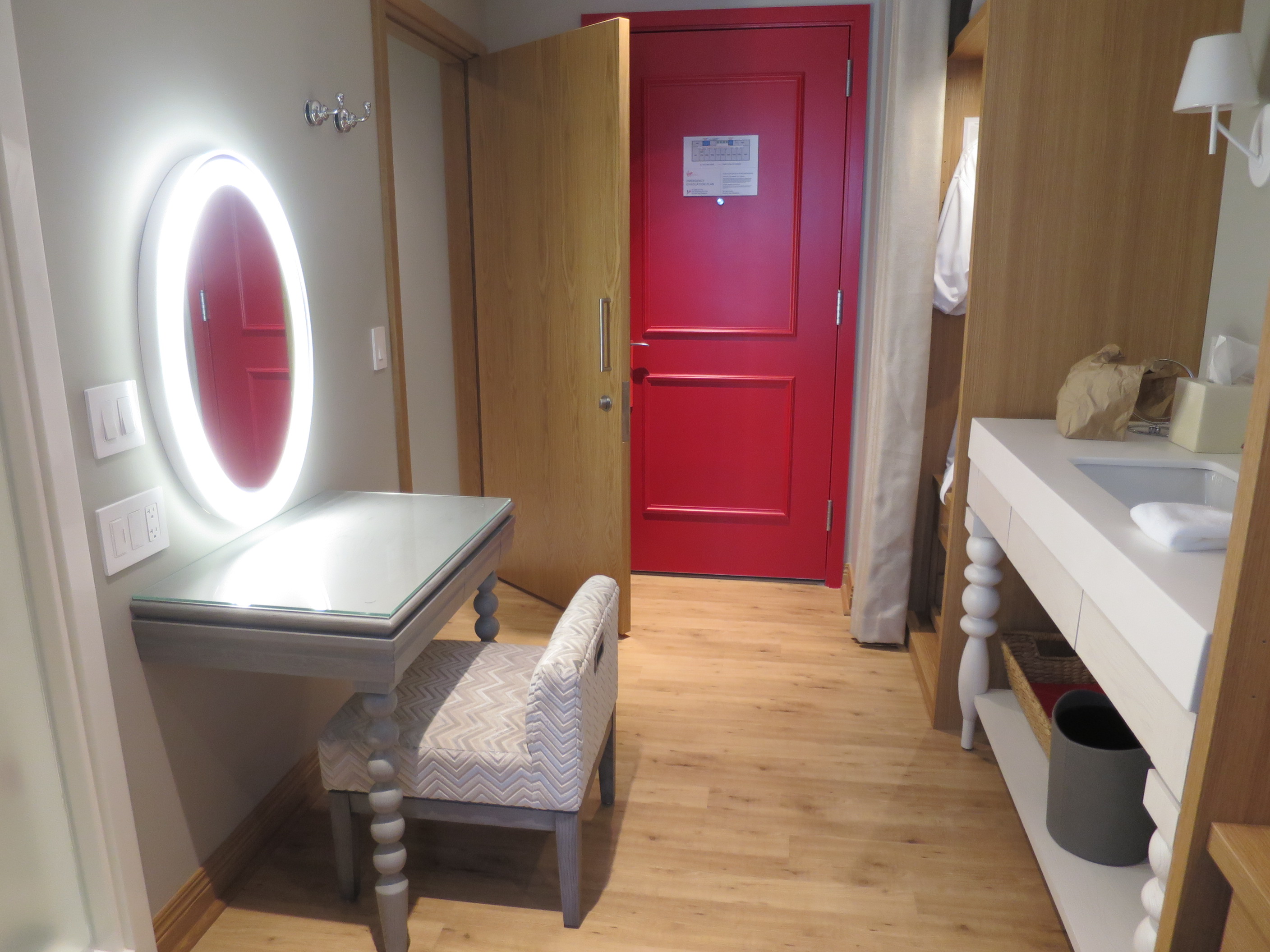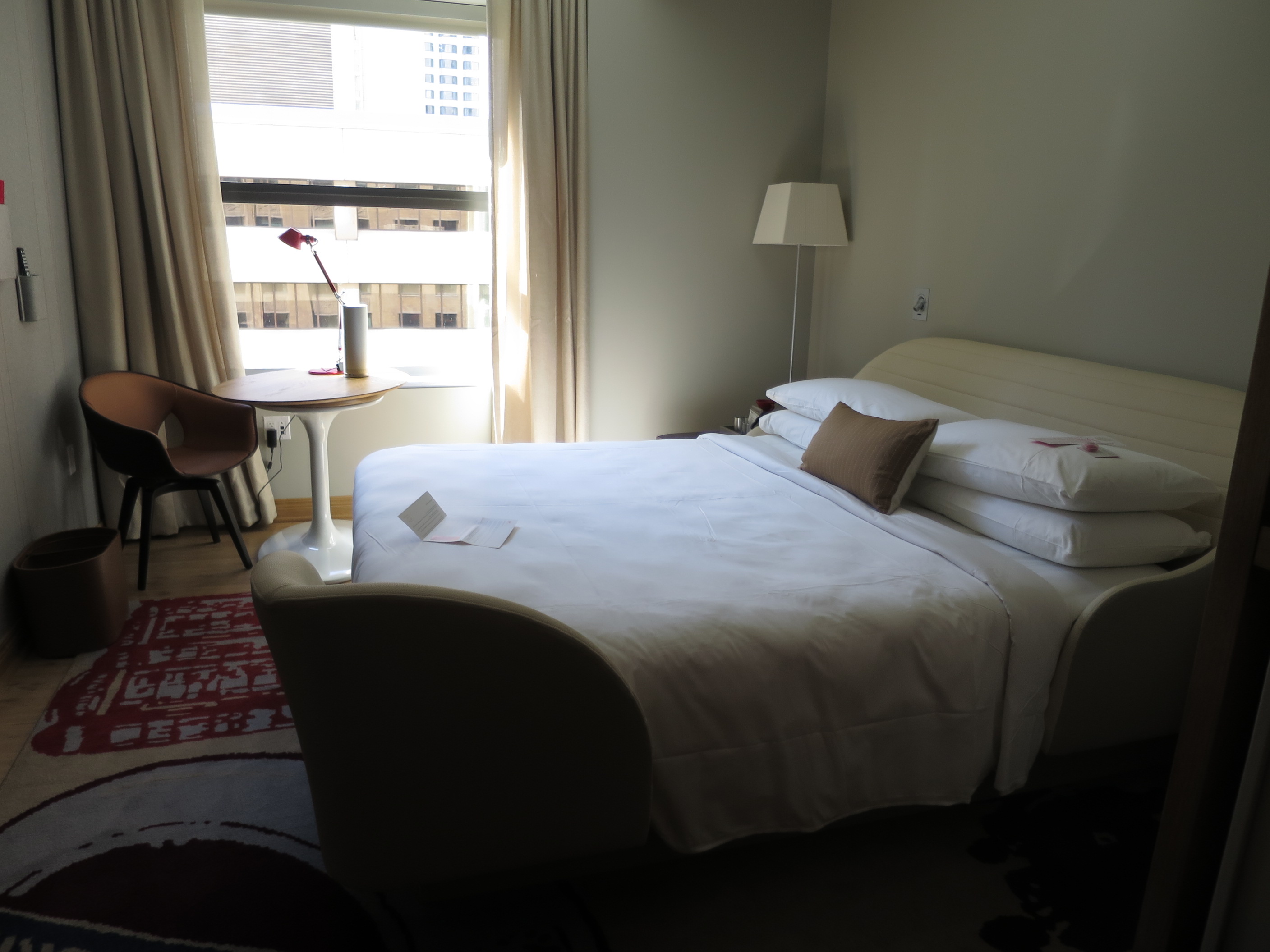 Virgin targets the millennial generation with its on-brand fun and tech, but despite being squarely not in this demographic, I felt very comfortable with it all. This is something I believe brands like W have failed to accomplish. Business travelers will appreciate many of these features, too, but especially the very, very convenient location bridging the Loop and Michigan Avenue. Speaking of location, next up for Virgin Hotels are Nashville and New York.
True to brand, the opening event was full of surprises and offbeat offerings. Richard Branson made a very Bransonesque appearance during a big hoopla on the street outside the hotel that recreated the parade scene from Ferris Bueller's Day Off with Branson impersonating Matthew Broderick on a float, surrounded by busty fraus, and lip-sinking to Twist and Shout. Great fun. A huge party in the evening spanned all the public venues with all sorts of crazy cocktails, food and music (including Haim). And for the "morning after," guests could receive IV treatments and injections concocted for specific maladies like jet lag and hangovers.  Yes, this is for-real, and I hesitantly let myself be shot up with B12 by a nurse outfitted in trendy black–a particularly surreal experience because it occurred in the round Shag Room, outfitted like a '60s love nest.
How important is fun in a frequent traveler's hotel choice? Probably not the top of the list. But if fun comes in the package, too, why not go for it?
Photos: Nancy Branka